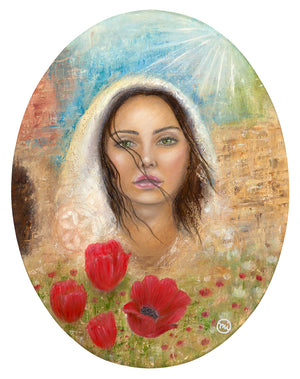 "Mary of Magdala" Giclee Fine Art Print
Sale price Price $30.00 Regular price
"Mary of Magdala" Giclee Paper Print
Mary Magdalene when she realized who she was talking to during John 20:11-18.
This is a reproduction of the original 16" x 20" Oil on Oval Canvas.
Open edition fine art prints.
Printed using archival inks made to last 200 years, and printed on matte cotton paper. Listed dimensions refer to image size. In order to preserve the integrity of the piece, sizes aren't standard.
(Frame not included)
Free US shipping. International shipping currently unavailable.